Motorcycle trips in an authentic Bolivia
Bolivia, 424,000 square miles of contrast! Everything and its opposite, the country where all is possible but nothing is sure.
The largest diversity in South America, a country full of superlatives and records; the highest international airport in the world, the largest and highest salt lake in the world, one of the most beautiful canyons in the world, the biggest silver deposit in the world, one of the greatest biodiversity reserves in the world, with many firsts for women's rights and empowerment...
Bolivia is also full of an immense variety and cultural richness, an infinity of landscapes, climates and altitudes. Between the Amazon, the Andes, the Che Route, it's like multiple countries (if not continents) in one.
A french scientist of the 19th century, Alcide d'Orbigny, once wrote: "South America is the synthesis of the world, and Bolivia is the synthesis of South America".
Our raids are neither a competition nor a search of sporting exploits. The essence of the country, difficult to access and with an incomplete road network make Bolivia a destination away from the tourist-saturated places, still preserved and authentic. A motorcycle discovery of the country is therefore addressed to experienced riders in good physical shape.
WHY CHOSE MOTO TRAILS BOLIVIA
RESPONSIBLE TOURISM
We invest, implement local initiatives, support training and health centers in well-visited communities and communicate on a regular basis with local authorities to bring the help they need.
We do our best to create an equilibrium: make a company work, provide a quality service to our clients, contribute to a decent lifestyle for our collaborators all while bringing our help to the monument that is Bolivia.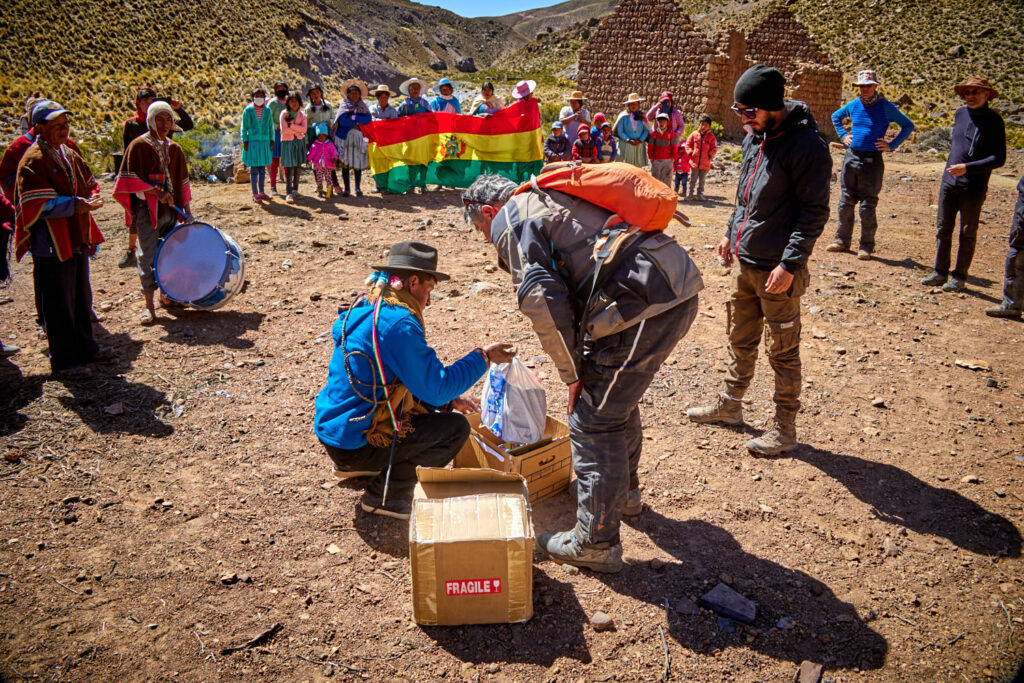 RELIABLE AND EASY BIKES
✔ SUZUKI DR 650, A SAFE BET
✔ READY TO RIDE AND MAINTAINED BIKES
✔ KNOBBY TIRES
✔ HEAVY DUTY TUBES
✔ SADDLE BAGS 2x10L
✔ GPS WITH COMPLETE PATH
✔ ADDITIONAL LIGHTS
✔ RAISED HANDLEBARS
✔ MOTO MANIABLE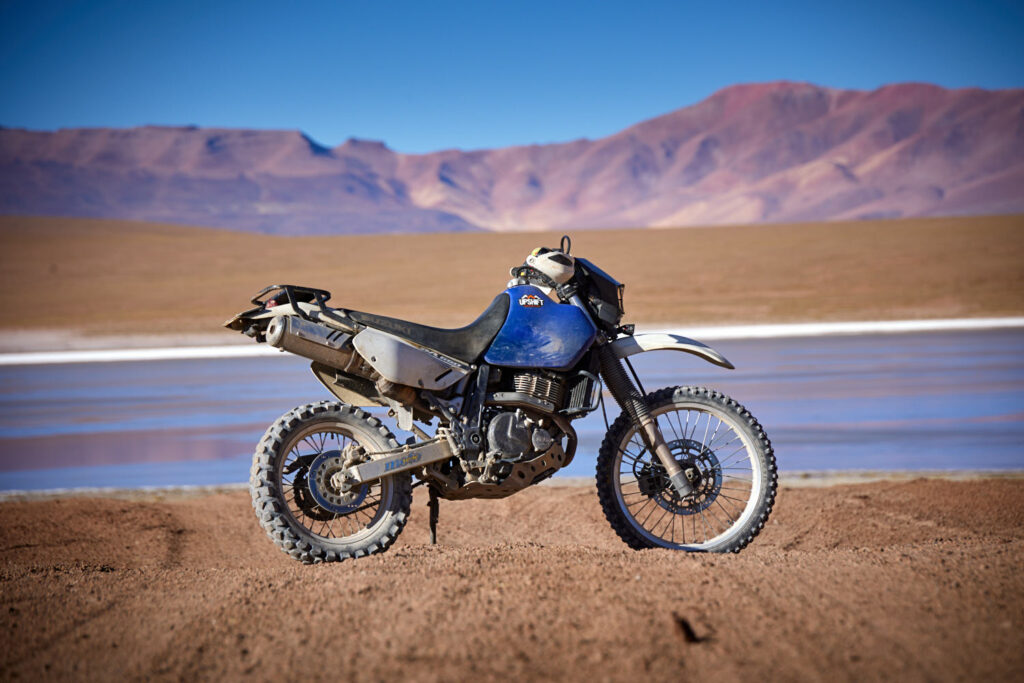 RIDE WORRY-FREE
We take care of all the logistics, all you have left to do is ride!
✔ ALL INCLUDED: Motorcycle rental, gas, lodging, food, visits... All is included!
✔ RIDE CHILL: You ride at your own pace, without any pressure...
✔ NEVER LOST: You will have a GPS with a complete, color-coded path.
✔ SAFETY: A 4x4 vehicle will follow the group.